Verne: 2007-2010
Romanticism crooner, clasicism folk, toy instruments and evocative landscapes for theremin and guitars lovers. Genre: Folk: Anti-Folk Release Date: 2010
Ric Iannone: Jazzy Christmas
An up tempo collection of traditional holiday music done in a Jazz Trio Style. Simply Piano, Bass and Drums.
Genre: Holiday: Jazz
Release Date: 2011
Nosirrah Ecnal: Les Reves Perdus
A triangulation between Frank Zappa, Pink Floyd & ZZ Top creating rhythms, textures and melodies that spin together, sometimes wildly, in a creative burst of color and taste for your ears. Genre: Rock: Post-Rock/Experimental Release Date: 2010
Scot Albertson: Vibination
New 5th CD Title is Vibination. Defined as: the experience of simultaneously merging life energies to create and joyously become one.
Genre: Jazz: Jazz Vocals Release Date: 2010
ZoraidaRe: ZoraidaRe
The first release of this hot & swinging Reggaeton Album. Contains Latin songs including bonus tracks: Latin Trance and the original En El Coche Video.
Genre: Hip-Hop/Rap: Reggaeton Release Date: 2010
Pride Subject:Pride Subject
Debut album from California Bay Area band Pride Subject. These songs range from brutally heavy drums and guitar beats to melodic harmonies and vocals.Genre: Metal/Punk: Heavy Metal Release Date: 2010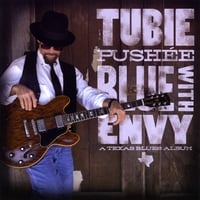 TUBIE PUSHE'E: Blue With Envy
Media acclaimed Texas blues ambassador, the Navasota bluesman, and 2009 nominee for musician of the year CD of great Texas blues.
CD price: $12.97 / MP3 price: $9.99
Indofin: 2x Broken
Long anticipated second full length record from Austin's reggae punk veterans. This band once again delivers their savory blend of reggae punk ska, delving even deeper creatively and spiritually to create a unique soundscape thats all too familiar.
Genre: Reggae: Reggae rock
Release Date: 2010
Carly Gibson: Heavy Water
At long last! Heavy Water has been released and is now available by digital download! We've included a special pdf file within the digital purchase package; it includes all of the liner notes and photos from the album. Of course, the physical CDs are available as well. Get your copy today!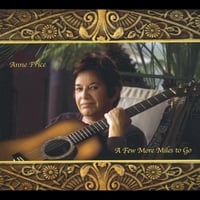 ANNE PRICE: A Few More Miles to Go
Old traditional ballads of love and death, funny songs about bugs, chocolate, landlords, and egotism, songs about cowboys, hard times, traveling, and strip mining, sung in a clear strong voice with guitar, banjo, mandolin, ukelele, dulcimer, kazoo.
Recommended if you like Joan Baez, Judy Collins, Jean Ritchie.
CD price: $15.00